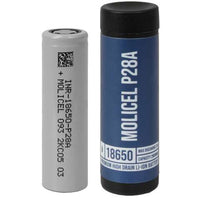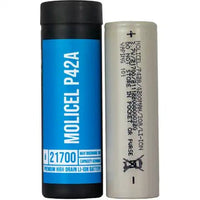 Description
Efest
LUSH Q8 Vape
Battery Charger
is a high quality
8 bay battery charger
with automatic selective charging mode, and a suite of safety features. The Q8 has automatic selective charge modes that vary depending on how many bays are in use. The charger will output at 0.5A when 8 bays are active, 1.0A when 4 bays are active, and 2.0A when only two bays are in use. The 2.0A fast charging bays are Slot 1 and Slot 2.
The LUSH Q8 charger is compatible with most 3.7V Li-ion or LiMn batteries like 10440, 14500, 14650, 18500, 17670, 18650, 18700, 26500, and 26650. The batteries are held in place with high quality piano wire strings. The plastic casing of the Q8 is made of a fire retardant material. The Lush Q8 also comes with Low Voltage Smart Activation Recovery Function which jump starts batteries that have less than 0.6V remaining. This charger comes with a suite of safety features including independent bay monitoring, reverse polarity protection, automatic over-charging protection, and short circuit protection.
The Lush Q8 by Efest is a high-quality product made to compete with the best chargers in the market today. 
Product Features:
Automatic Selective Charging Modes
2A Fast Charging Enabled for Slot 1 and Slot 8
Ultra-Compatible With 3.6V and 3.7V Batteries
High Quality Piano Wire Springs
High Quality Fire Retardant Material
Low Voltage Smart Activation Recovery Function
Independent Bay Monitoring
Reverse Polarity Protection
Automatic Over-charging Function
Auto-detect Charging Function
Short Circuit Protection
Product Includes:
1 x Efest Q8 Charger
1 x Q8 Power Lead
1 x User Manual
Shipping and Returns
• Delivery is free for all orders over £50. Otherwise, delivery is £3 to £12 depending on the service you plan to purchase.
• Once your product has shipped, it usually takes 2 to 3 business days in UK, 5 to 12 in Europe. 10 to 15 for the rest of the world.
• You can return your product up to 30 days after receiving your order. Please make sure that the products are not used or damaged.
Payment & Security
Your payment information is processed securely. We do not store credit card details nor have access to your credit card information.