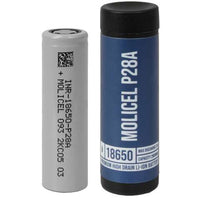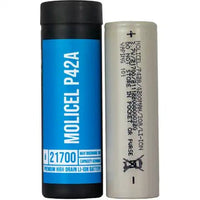 Description
Nitecore D2, a universal intelligent charger which is compatible with almost cylindrical rechargeable batteries. D2 automatically detects Li-ion, Ni-MH and Ni-Cd batteries as well as LiFePO4 batteries.
This Nitecore is the most advanced fully-automatic digital charger all over the world.

Parameters:-----
Charging Cell Type: LiFePO4, Ni-MH, NiCd, Lithium Ion 
Compatible : 10440, 17500, 26650, 18490, 22650, AA, 18350, 18650, AAA, 14500, 17670, AAAA, 18500, 16340 (RCR123), C 
Rechargeable Battery Qty: 2 
Input Voltage: AC 100~240V 50/60HZ, DC 12V 
Output Voltage: 4.2V / 3.7V / 1.48V + / - 1pct

Nitecore D2 comes with:-----
1× Nitecore Intellicharger D2 charger
1 x Mains Cable
Simple packing. Customary Packing from the factory, the packing is subject to change without notice.

Features:-------
1. UK Plug
2. Capable of charging 2 batteries simultaneously and each of the two battery slots monitors and charges independently
3. Compatible with and identifies Li-ion (26650, 22650, 18650, 17670, 18490, 17500, 18350, 16340 (RCR123), 14500, 10440), Ni-MH and Ni-Cd (AA, AAA, AAAA, C) and LiFePO4 batteries
4. Integrated LCD panel clearly displays charging parameters and progress
5. Two conveniently located side buttons allow easy selection of specific battery types and charging parameters
6. Intelligent circuitry detects the battery type and status before entering automatic charge mode (CC, CV, dV/dt)
7. Automatically detects battery power status, selects the appropriate voltage and charge mode (with the exception of LiFePO4 batteries which require manual selection)
8. Certified by RoHS, CE, FCC and CEC
9. Made from durable ABS (fire-retardant and flame-resistant) / optimised charging design for IMR batteries / designed for optimal heat dissipation
Comes with UK Plug
Shipping and Returns
• Delivery is free for all orders over £50. Otherwise, delivery is £3 to £12 depending on the service you plan to purchase.
• Once your product has shipped, it usually takes 2 to 3 business days in UK, 5 to 12 in Europe. 10 to 15 for the rest of the world.
• You can return your product up to 30 days after receiving your order. Please make sure that the products are not used or damaged.
Reviews
Works fine
Hard to get enthusiastic about a batter charger, but this works fine, so no complaints.
It does what it says with ease
Not much to say it works perfectly with all the different types of batteries i've used so far.
Won't regret if you buy it
Reviewing Nitecore is like reviewing iPhone.
No need to review something which is on top in quality and reliability.
Payment & Security
Your payment information is processed securely. We do not store credit card details nor have access to your credit card information.