Review By Andrew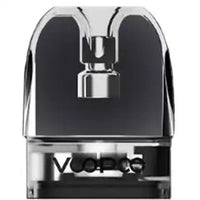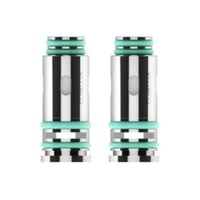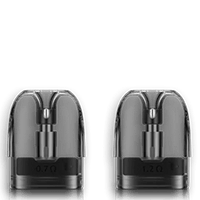 Description
VooPoo Argus P1 Pod Kit: The Ultimate Vaping Experience Awaits
Introduction Introducing the VooPoo Argus P1 Pod Kit, a fusion of futuristic design and cutting-edge technology. This device, brought to you by the renowned VooPoo brand, promises an unparalleled vaping experience tailored to both beginners and seasoned vapers.
Key Features
Sleek Design: The Argus P1 boasts a half-metal, half-transparent design, exuding a mechanical and futuristic aesthetic.

Power-packed Performance: With its built-in 800mAh battery, the Argus P1 delivers up to 20W of power, ensuring a satisfying vape every time.

Rapid Charging: Equipped with Type-C charging, the device supports 15W PD lightning charging, reaching a full charge in just 18 minutes.

Intelligent Chip: The integrated GENE AI 1.2 chip automatically adjusts the power output, ensuring optimal performance and energy conservation.

Flavourful Vaping: Thanks to the ITO atomization technology, vapers can enjoy a rich and flavourful experience with every puff of your vape juice.

Colourful: 4 Brand new colours now available and in stock - Aqua Blue, Bright Yellow, Passion Pink, Pink.
Specifications
Dimensions: 74.6mm x 46.7mm x 17.4mm
Material: Premium Zinc Alloy + PC
Wattage Range: 5-20W
Voltage Range: 3.2-4.2V
Resistance Range: 0.5-3.0ohm
Battery: 800mAh internal battery
Charging: USB Type-C port
Pod Capacity: 2mL
Airflow: Adjustable side airflow control
FAQs
What pods fit the Argus P1? The Argus P1 is compatible with the Argus Pod Cartridge (without coils) or the Coiled Pods 0.7Ω and 1.2Ω resistances.

Is Argus P1 a good vape? Absolutely! With its advanced features, rapid charging, and intelligent chip, the Argus P1 offers a top-tier vaping experience.

How long does the Argus P1 last? The device's longevity depends on usage, but with its 800mAh battery, vapers can expect extended vaping sessions.

What is the difference between Argus pod and Argus pod se? While both are part of the VooPoo Argus series, they differ in design, features, and specifications. It's best to refer to the product manual or the manufacturer's website for detailed comparisons.

Which vape juice is best to use? The Argus P1 is perfect for use with Nic Salts or 50/50 E-Liquids.
Conclusion The VooPoo Argus P1 Pod Kit is more than just a vaping device; it's a statement of style, performance, and innovation. Whether you're new to vaping or a seasoned enthusiast, the Argus P1 is set to elevate your vaping journey.
Comes With:

1 x Voopoo Argus P1 Device
1 x

 

0.7ohm ITO-M1 Coil 

Argus Pod 
1 x 1.2ohm Argus Pod
1 x Type-C Charging Cable
1 x Lanyard
1 x User Manual
Shipping and Returns
• Delivery is free for all orders over £50. Otherwise, delivery is £3 to £12 depending on the service you plan to purchase.
• Once your product has shipped, it usually takes 2 to 3 business days in UK, 5 to 12 in Europe. 10 to 15 for the rest of the world.
• You can return your product up to 30 days after receiving your order. Please make sure that the products are not used or damaged.
Reviews
THE best pod system available
I now own three, (with different liquids in each for variety). Quick side note: I find the Elfliq salts are absolutely amazing and work so well in these.
I love the form factor (similar in size and shape to the disposable Lost Mary) and appreciate the added weight that gives it just the right feel. The pod mouthpieces are just perfect in shape. The magnets are just right in size, therefor pull/strength. Fast charging (15 minutes from zero to full), although I normally pop them on before this happens, having a few of them.
Only slight drawback is the airflow adjuster, as it can be slid so easily, that it can do so when in a pocket without you knowing.
But everything else is just so good, I'm still giving it 5 stars. (I have many different types of devices, and build my own coils, use sub ohm tanks etc etc, but this pod system is a daily that I also use with whatever other non-pod setup I choose to have to hand.
Simply the best pod system out there.
Mouthpiece—perfect; form factor and weight—spot on; charge time—rapid.
Coils (the integrated ones with the pods)—blow away the competition.
Combine with the Elfliq salts and you have the ideal pod system. And I have a lot of vape devices (25). I like them so much that I now have three.
Payment & Security
Your payment information is processed securely. We do not store credit card details nor have access to your credit card information.