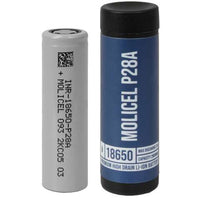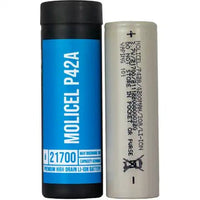 Description
The
Efest
LUC V6
Six Bay
Smart
Charger
Battery Charger
 is the newest edition of the extremely popular LUC series, combining Efest's vaunted intelligent charging hardware with an expanded six slot battery bay, the capability to simultaneously charge six batteries at 0.68A each as well as a maximum output of 2A for two slots.
Building upon providing a highly effective and easy to utilize battery charging platform, the Efest LUC V6 follows in line with the V4 and the V2, providing a simple and effective to read High Definition OLED Display alongside single button operations. At full capacity and utilizing the appropriate cells, the LUC V6 can effectively charge six batteries at a rate of 0.68A each, a optimal balance between speed and high capacity charging.
With compatible cells, the LUC V6 has a high powered charging rate of 2A across two slots for a grand total of 4A of output. The LUC V6 also has the capability to be powered through a 12V source via the included adapter, giving it absolutely tremendous range and portability. With a charged cell 
(sold separately)
 the LUC V6 can also effectively charge USB powered devices with the appropriately mated cord 
(cables not included)
, giving it great flexibility as a power bank. With capability, sophistication and an easy to utilize interface, the Efest LUC V6 Six Bay Smart Battery Charger is perfect for vaping enthusiasts.
Product Features:
6 Bay Battery Charger

Independent Charging Rate and Charge Monitoring
Supports 10440/14500/14650/16340/16650/17650/17670/17350/18490/18500/18650/26500/26650
Maximum Total Charging Current of 4A

Charging Rates

Six Bays to 4.2V
Two Bays to 4.2V

High Definition OLED Display
USB Output

Requires Charged Battery

 

(sold separately)
1A Output
DC 5V

Intelligent Protection Suite

Auto Stop When Fully Charged
Auto Recharge When Voltage Drops Below 4.05V
Revive Batteries With 0.6V or Higher Charge
Over Discharge/Over Voltage/Short Circuit/Reverse Polarity Protection
Product Includes:
1 x Efest Luc V6
1 x Wall Adapter
1 x Warranty Card
1 x Manual

 
Shipping and Returns
• Delivery is free for all orders over £50. Otherwise, delivery is £3 to £12 depending on the service you plan to purchase.
• Once your product has shipped, it usually takes 2 to 3 business days in UK, 5 to 12 in Europe. 10 to 15 for the rest of the world.
• You can return your product up to 30 days after receiving your order. Please make sure that the products are not used or damaged.
Reviews
6 port charger
Arrived quick and easy great product charges batteries up really quick would highly recommend
Payment & Security
Your payment information is processed securely. We do not store credit card details nor have access to your credit card information.