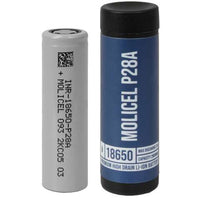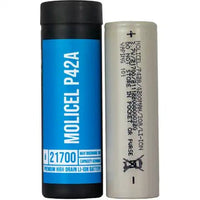 Description
Nitecore's new SC2 battery charger is their fastest charger yet. Capable of up to a 3A current, this charge can fully power a 3000 mAh Li-ion battery in 1.5 hours.
This charger even lets you customize your charging current so you have more control charging speed with ease. The SC2 comes with impressive safety features such as overtime charging prevention and optimal heat dissipation to prevent overheating.
Features:

Can charge 3000mAh Lithium batteries in roughly 1.5 hours
Scales up to 3A charging in a single bay
0.5A, 1A, 2A and 3A selectable current rates
Revives dead and depleted IMR batteries
Detects non-rechargeable batteries
Automatically adjusts current by detecting battery capacity
Two independent battery bays
USB charging output
Overtime charging protection
Temperature monitor prevents overheating
Built from fire retardant/flame resistant PC material
Designed for efficient heat dissipation
Certified by RoHS, CE, FCC and CEC
Dimensions: 6.10" x 3.16" x 1.73" (155mm x 80mm x 44mm)
Weight: 9.28oz (263g) (without batteries and power cord)
Compatible with:
IMR / Li-ion / LiFePO4:10340, 10350, 10440, 10500, 12340, 12500, 12650,13450, 13500, 13650, 14350, 14430, 14500, 14650,16500, 16340(RCR123), 16650, 17350, 7500,17650,17670, 18350, 18490, 18500, 18650, 18700, 20700,21700, 22500, 22650, 25500, 26500, 26650
Ni-MH(NiCd): AA, AAA, AAAA, C, D
Comes With:
• 1 x UK Plug
• 1 x SC2 Charger
• 1 x instruction manual
Shipping and Returns
• Delivery is free for all orders over £50. Otherwise, delivery is £3 to £12 depending on the service you plan to purchase.
• Once your product has shipped, it usually takes 2 to 3 business days in UK, 5 to 12 in Europe. 10 to 15 for the rest of the world.
• You can return your product up to 30 days after receiving your order. Please make sure that the products are not used or damaged.
Reviews
Very, very good.
I'd bought the four bay charger but as both my other half both vape it was taking ages to charge four batteries. I bought one of these to handle the excess battery charging but, by god, this thing charges batteries so quickly that I sold the 4 bay charger. Waaay faster than a four bay as it's a supercharger. I bought another of these should I ever need it but haven't so far. It does two batteries in less than an hour usually. I'd recommend everyone gets one of these. Good work Nitecore.
Payment & Security
Your payment information is processed securely. We do not store credit card details nor have access to your credit card information.