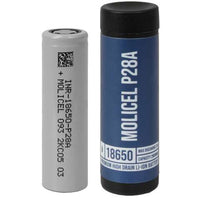 Description
Vapers looking for a high-powered yet easy-to-use device will find everything they need in the Vaporesso Target 200. This vape is another welcome addition to their top-quality Vaporesso Target range. The dual-battery kit has been designed to be compact enough for everyday use without sacrificing any quality. It also features a braided non-slip, waterproof material, making this a vape that's built to last.
The vape also comes with Vaporesso's famous iTank. The iTank is able to produce increased vapour production and a smoother inhale due to its innovative Turbo airflow – great for any cloud-chasers out there. The tank is also compatible for use with the Vaporesso GTi coil series. These mesh coils are able to heat up more e-liquid at a faster rate, helping to maximise your vape's flavour production abilities. The two sub-ohm mesh coils included in this kit will ensure a smooth and satisfying direct-to-lung vaping experience.
The Vaporesso Target 200 Vape Mod has a wattage range of 5-200 watts, making it perfect for both low and high wattage vaping. Its powerful Axon chip is also extremely intuitive and supports the vape's different modes of vaping: Pulse, F(t), DIY, and Smart modes. You can easily switch between these modes via the full colour screen on the mod, which displays the vape's wattage, mode, coil resistance, and battery life.
Vaporesso have really done it again, having designed a vape kit that is both powerful and incredibly intuitive. This vape kit will be the perfect choice for those who might be fairly new to vaping but are looking for a more customisable device. So what are you waiting for? Pop it into your cart and enjoy this top-quality vape from Vaporesso.
Vaporesso Target 200 features
Excellent direct-to-lung vaping experience
Pulse, F(t), DIY, and Smart modes
Powered by Axon 2.1 chip
Variable wattage capabilities
Triple adjustable airflow
Compatible with GTi coil series for maximum flavour production
Vaporesso Target 200 specifications
Dimensions
142.1 x 42.8 x 33.7mm
Battery
Dual 18650 batteries (not included)
Material
Zinc alloy
Power output
5 - 220W
It comes with
1x Vaporesso Target 200 Mod
1x Vaporesso iTank (2ml capacity)
1x GTi 0.2 Ohm Mesh Coil (pre-installed)
1x GTi 0.4 Ohm Mesh Coil 
1x Type-C cable
1x User manual
1x Warranty card
Please note, Vaping 101 will NOT refund or replace if there is a fault using USB to charge. Vaping 101 along with most of the industry advise not to charge batteries in a mod and to use an external charger. By purchasing, you accept any responsibility for damage caused.
Frequently asked questions
What type of e-liquid can I use with the Vaporesso Target 200 Kit?
The Vaporesso Target 200 uses sub-ohm coils, which are best paired with high VG e-liquids such as shortfills. These e-liquids, used with the Target 200, will ensure you're producing the largest vapour clouds without missing out on flavour. 
What coils are compatible with the Target 200?
The Target 200 is compatible with the entire GTi coil series, a range of high-performing mesh coils guaranteed to enhance both flavour and vapour production.
How do I refill the Vaporesso iTank?
The iTank has been designed with a top-filling feature, ensuring an easy and mess-free refilling process. To fill up the tank, unscrew the top cap and fill the tank with e-liquid until the maximum fill line. Be careful when refilling as going over the fill line can cause leaks.
How do I change the wattage on the Target 200?
Changing the wattage on the Target 200 mod is incredibly easy. Simply use the up and down buttons to adjust the wattage level. If you want to experiment with the device's different vaping modes, hold the mode button to cycle through the different modes. 
Is the Target 200 suitable for beginners?
While Vaporesso have made this kit intuitive and easy to use, beginner vapers might feel more comfortable starting out with a simpler vape kit such as the Vaporesso XROS 2 pod kit. Or, take a look at our selection of starter kits to find a device that is specifically designed for new vapers. 
Shipping and Returns
• Delivery is free for all orders over £50. Otherwise, delivery is £3 to £12 depending on the service you plan to purchase.
• Once your product has shipped, it usually takes 2 to 3 business days in UK, 5 to 12 in Europe. 10 to 15 for the rest of the world.
• You can return your product up to 30 days after receiving your order. Please make sure that the products are not used or damaged.
Reviews
Amazing mod
Worth every penny, runs smoothly and blows litteraly cloud sized vapor.
Payment & Security
Your payment information is processed securely. We do not store credit card details nor have access to your credit card information.