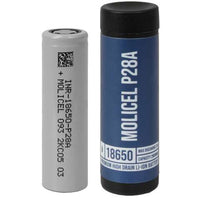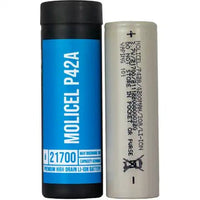 Description
Xtar VC8 Bay Charger gives outstanding value due to performance and build quality from XTAR.
Whilst the VC8 is designed to be portable and out of the box can be used via USB, a suitable plug adapter can be used to achieve faster charging.
This charger is capable of charging 8 cells at 0.5A, 4 cells at 1A, 2 cells at 2A and 1 cell at 3A. Compatible with the new 20700 & 21700 formats (see below for more compatible formats).
10440/14500/14650/16340/17500/17670/18350/18500/18650/18700/20700/21700/20650/26650 Li-Ion, IMR/INR/ICR/NCR
Independent Charging Bays
Suitable for IMR/INR/ICR/NCR batteries and Button/Flat Batteries
Overcharge Protection
Fireproof ABS casing
Please Note: To obtain the highest charging speed, this charger requires a compatible UK plug.
Features:
Over-Charge
Reverse Polarity
Temperature
Short Circuit
SAFETY TIPS
Never leave a charger unattended overnight, and never in direct sunlight.
Never use your charger to store cells. When cells are finished charging, please remove them from the device.
Comes With:

1 x VC8 Charger
1 x USB Cable
1 x Xtar Warranty Card
Shipping and Returns
• Delivery is free for all orders over £50. Otherwise, delivery is £3 to £12 depending on the service you plan to purchase.
• Once your product has shipped, it usually takes 2 to 3 business days in UK, 5 to 12 in Europe. 10 to 15 for the rest of the world.
• You can return your product up to 30 days after receiving your order. Please make sure that the products are not used or damaged.
Reviews
Great
Excellent charger for vape battery, recommended.
Great charger
Really good charger but get the adaptor with it to get max power
Fantastic
This is a fantastic charger I would recommend it to everyone I does what it says
Payment & Security
Your payment information is processed securely. We do not store credit card details nor have access to your credit card information.