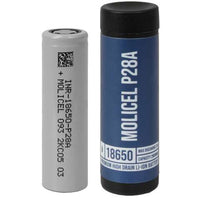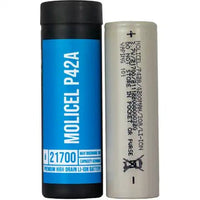 Description
We are proud to introduce the Xtar X4 4-slot Quick Charger. It is the newly designed smart charger with 4 battery slots.
With the innovative LCD screen display, the X4 can show all information you want. And the X4 charger is also compatible with different batteries.
The X4 regulates the voltage and current delivered to the batteries in three automatic stages, ensuring batteries receive optimum charging with minimal wear and tear. It also has the great soft start function, which can increase the output current slowly to protect the batteries. Get the Xtar X4 Charger now for a safe and stable charging experience.
Parameters

Size: 140 x 118 x 38mm
Case materials: ABS/ PC
Input: 100-240V- 50/ 60Hz0.8A DC 5V2.1A
Constant current: 2Ax2/ 1Ax4/ 0.5Ax4
USB output: DC 5V 1A
Cut-off voltage: 4.20±0.05V/1.45±0.1V
Compatible batteries:
Apply to 3.6V/3.7V Li-ion/IMR/INR/ICR: 14500 14650 16340 17335 17500 17670 18350 18490
                                                                 18500 18650 18700 20700 21700 22650 25500 26650
1.2VNi-MH/Ni-CD: AAAA/AAA/AA/A/SC/C
Innovative LCD screen display shows detailed charging status
5V USB output supplies power for other devices 
Various protections & 2A quick charge
Greatly compatible with various batteries
Soft start to protect the batteries
TC-CC-CV three-stage charging
4 battery slots
SAFETY TIPS
Never leave a charger unattended overnight, and never in direct sunlight.
Never use your charger to store cells. When cells are finished charging, please remove them from the device.
It comes with
1 x X4 Charger
1 x Power Cord
1 x User Manual
Shipping and Returns
• Delivery is free for all orders over £50. Otherwise, delivery is £3 to £12 depending on the service you plan to purchase.
• Once your product has shipped, it usually takes 2 to 3 business days in UK, 5 to 12 in Europe. 10 to 15 for the rest of the world.
• You can return your product up to 30 days after receiving your order. Please make sure that the products are not used or damaged.
Reviews
Broken & not even year old
Noticed last couple months bay three stopped working. Would expect it to last a year but no. Personally I wouldn't recommend.
Fantastic Charger
This is by far the best charger I have ever used. Charges batteries quickly and the display is clear and precise. Very easy to use and I recommend this charger 100% satisfaction guaranteed.
Amazing charger
I have ahad a nightcore i4 charger for years and.when it started to make a fizzing sound when I put a battry in I got this charger and honestly it's 100% better than the i4 by far faster charging of battery's and the option to turn the screen light off is a god send when I charge during the night dw I work night shifts so never really sleep haha but we'll worth the buy highly recommend this charger
Charger
Great charger and great service
Charger
Good little charger way better than my old Efest
Payment & Security
Your payment information is processed securely. We do not store credit card details nor have access to your credit card information.