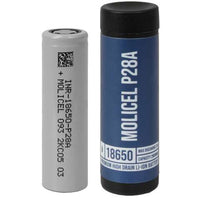 Description
YiHi SXmini SL Class V2 Box Mod is powered by single 18650/20700/21700 battery with max 100W output.  YiHi SXmini SL Class V2 Mod features YiHi SX730 chipset and VW, VV, TC modes to meet different needs. SXmini SL Class V2 is equipped with 0.96 inch IPS-Farb-Display to show vaping information.
All this stock is latest from SxMini and has the updated covers.
Features:
YiHi SX730 chipset
Powered by single 18650/20700/21700 battery, adjustable wattage of 5-100W
Soft, Normal, Strong, SXi-EQ1, SXi-EQ2, SXi-EQ3
0.96 inch IPS-Farb-Display
Size: 89.1* 42.95* 30.17mm
Battery: single 18650/20700/21700 battery(not included)
Output: 5-100W
Modes: VW, VV, TC modes
Resistance range: 0.15-3.0ohm(VW mode)
0.1-3.0ohm(TC mode)
Thread: 510

Please note, Vaping 101 will NOT refund or replace if there is a fault using USB to charge. Vaping 101 along with most of the industry advise not to charge batteries in a mod and to use an external charger. By purchasing, you accept any responsibility for damage caused.

Comes With:
1 x YiHi SXmini SL Class V2 Mod
1 x Type-C USB Charging Cable
1 x User Manual
1 x Warranty Card

Shipping and Returns
• Delivery is free for all orders over £50. Otherwise, delivery is £3 to £12 depending on the service you plan to purchase.
• Once your product has shipped, it usually takes 2 to 3 business days in UK, 5 to 12 in Europe. 10 to 15 for the rest of the world.
• You can return your product up to 30 days after receiving your order. Please make sure that the products are not used or damaged.
Reviews
Yihi sl class v2
I only used dicodes and yihi mods.
Definitely an improvement on v1 .
Feels better and more versatile ie comfortable thumb fire.
The only downside to v1 lighter but you can combat this using the molicel
P45b also on v1 .1 increments to Watts useful for mtl.
All in all another no nonsense yihi mod that will run and run and not fall apart .
This is my second I will buy a third and would highly recommend this mod.
Great price also.
Great
Compact mod and fast delivery
Payment & Security
Your payment information is processed securely. We do not store credit card details nor have access to your credit card information.